About Response Crew
Response Crew Handyman is a locally owned and operated licensed handyman service. From our Scottsdale location we service the entire Phoenix valley metro. We specialize in drywall and texture, minor plumbing, minor electrical, framing and carpentry service (doors, walls, windows) .
We offer top notch customer experience, providing a 5 start service is our top priority. All of the technicians are Response Crew employees. We arrive on time in a company marked vehicle,  wearing company apparel, booties, gloves and face masks as needed.  Our vans are equipped to handle all types of jobs on-site at the time of service. With over 15 years of experience in the trades, Response Crew Handyman is one company you can hire to complete an array of tasks like changing a faucet, fixing a hole in the wall and installing a door. During our visit you can expect the technician to go over the project with you, review your options, estimate the time on the job and cost of material. At the end of the job we do a final walk through to ensure all of your requests were addressed and to ensure the quality of the service.
Contact Us
Phoenix / Scottsdale
8502 E Via De Ventura, Ste 140
Scottsdale, AZ 85258
480-525-9825
Tucson
4764 E Sunrise Dr #769
Tucson, AZ 85718
520-523-3338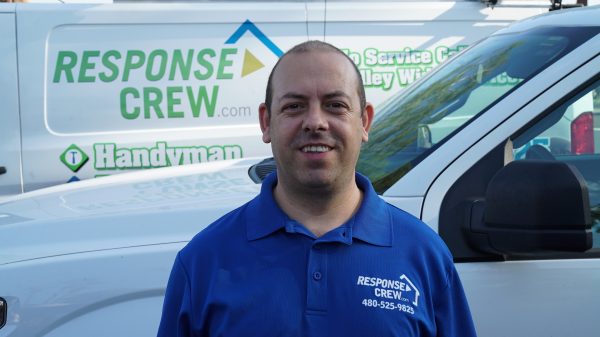 Yigal
Owner of Response Crew Handyman. Marries to my amazing wife, Stephanie who is a business and life coach. We have 3 wonderful kids Liat, Taliah and Adir. We live in Scottsdale at McCormick Ranch. I grew up in Israel and served in the IDF before moving to Arizona in 2003. I love real estate and construction. I have a passion for helping others in our community in any way I can. I have been a registered contractor since 2007 and as of 2021 I am a board member of EOA (Entrepreneurs organization). I enjoy visiting job sites, meeting new people and seeing how are techs are helping customers with their projects and To-Do lists.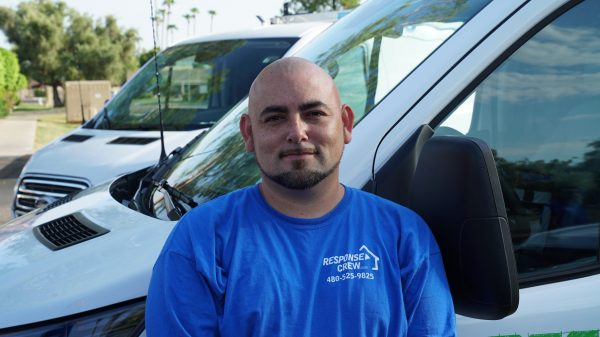 ANGEL
Senior technician with 12 plus years experience in building maintenance and construction. I've been with Response Crew for 3 years.I have a wonderful 4 year old son. I enjoy plumbing, drywall and anything handyman related. On weekends I like to go camping or be by the lakes.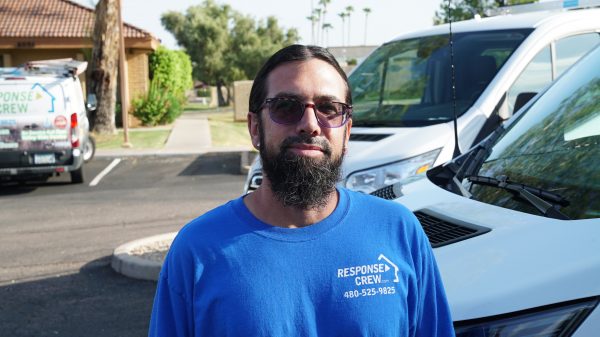 GREGG
I joined Response Crew in April of 2019. I enjoy drywall, texture and anything handyman related. I live in North Phoenix, close to my family. On the weekends I fly RC plans with my dad and the other members of the Sun Valley Fliers Field, or work on my custom motor bike.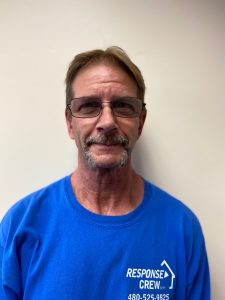 Kelly
I grew up in NY and moved to Arizona in 1995. I served in the Navy for 10 years. I enjoy doing house repairs and maintenance and have been doing so for 20 plus years. On the weekend I enjoy customizing and riding trail bikes that I weld and do the metal work myself.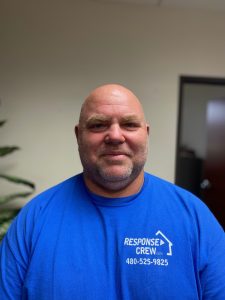 Jack
Born on an Air Force base in Hampton, VA and moved to AZ when I was 9 month old. I am married with 3 kids. I first got into plumbing with my dad while I was in high school. Found the love of construction when a friend of my dad was looking for a young apprentice to build custom homes. I got my ROC in 2000. I enjoy the out doors, hunting and fishing.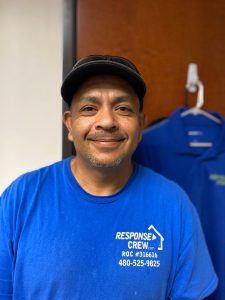 Luis
Originally from Mexico City, lived in Orange County for most of his working carrier before deciding to move to Arizona in late 2018. Married for over 30 years with 3 grown kids. Luis loves working with his head and hands. What makes him a great handyman is  his personality and experience. He started off as a welder and moved to home repairs. Luis is also a car guy, his takes older cars, fixes them, sends them to a new paint job and sales them so he can start his next project.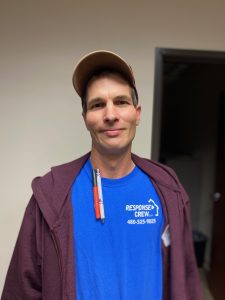 Paul
Paul got into the trades the good old fashion way, helping his dad! since a very young age Paul would accompany his father on side jobs and help with everything from changing faucets to installing doors. At the age of 23 Paul started to work in a building complex with his brother and over time became a lead tech. Born and raised in Arizona, Paul is married and has 1 kid. Paul has a passion for automotive and is a Ford specialist.
Timothy
Timothy is a Phoenix native. Married with 3 kids. Tim didn't enjoy school so when his dad came to him and offered to teach him the trades he jumped on the opportunity to learn a skill. Years later he got his Journeyman license at the school of carpentry. Timothy is an arties first. Painting, air brushes and vinyl are some of the stuff he enjoys most on weekends when time allows.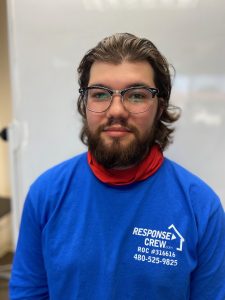 Robert
Robert is originally from a small town in upstate NY. His family moved out to Arizona when he was just 12 years old. After school Robert would help his Dad with light maintenance work at the local Church and some other churches in the area. He became good at crafty work and got hired by a local property management company as a handyman. Since he has moved on and now is a team member at Response Crew. Recently married, he enjoys golfing and working on the computer. He manages his churches website.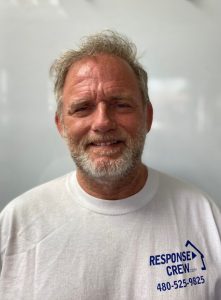 Derek
Born and raised in Eugene Oregon. Joined the Navy in 1993. Was always working with his hands, never hired anyone to do anything, always figured it out on his own. Moved out to Arizona to follow his family, help his mother and look after his daughter. Loves cars, anything cars! fixing, building & watching cars is his main hobby.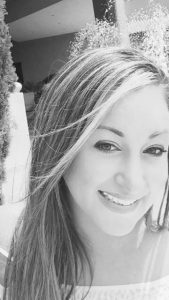 JENNIFER
Since Jennifer started with Response Crew in 2017, she has contributed to the great success of the company in regards to customer relations and quality assurance. When She is not in the office, she enjoys caring for all animals, especially her dog, Macy. Jennifer also enjoys cooking, fly fishing and anything outdoors.