ABOUT RESPONSE CREW
Response Crew Handyman is locally owned and operated licensed handyman service, serving the entire Phoenix valley metro. We specialize in drywall and texture, minor plumbing, minor electrical, framing (doors, walls, windows) and garage door service.
We specialize in customer experience, providing a 5 start service is our top priority. All of the technicians are Response Crew employees. We arrive on time in a company marked vehicle,  wearing company apparel, booties, gloves and face masks.  Our vans are equipped to handle all types of jobs on-site at the time of service. With over 15 years of experience in the trades Response Crew Handyman is one company you can hire to complete an array of tasks like changing a facet to fixing a hole in the wall and installing a door. During our visit you can expect the technician to go over the project with you, review your options and cost and do a final walk though at the end of the service to make sure you got the highest quality of service.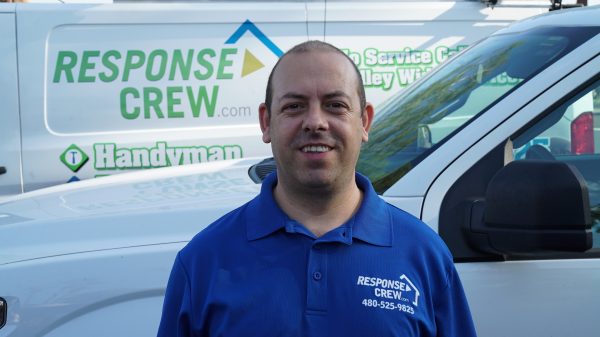 ADAM
Owner of Response Crew Handyman. I am marries to my amazing wife, Stephanie and we have 3 wonderful kids. We live in Scottsdale at McCormick Ranch. I grew up in Israel and served in the IDF before moving to Arizona in 2003. I love real estate and construction and helping others in our community. I have been a registered contractor since 2007. I like to visit job sites, see how the techs are doing and meet our customers.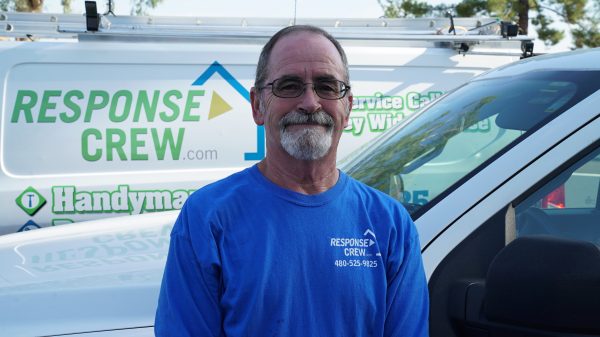 ALAN
Senior technician with 30 plus years experience in construction. I am married to my wife Carrie and have 4 kids. I grew up in Albuquerque, NM and moved to Arizona in 2002. I served in the Air Force for 15 years. I enjoy spending time with my kids and 12 grandchildren.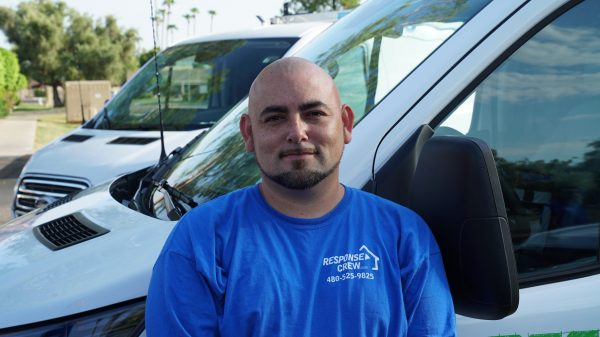 ANGEL
Senior technician with 12 plus years experience in building maintenance and construction. I've been with Response Crew for 3 years.I have a wonderful 4 year old son. I enjoy plumbing, drywall and anything handyman related. On weekends I like to go camping or be by the lakes.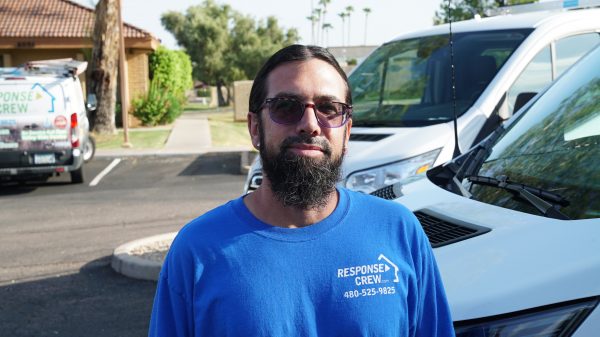 GREGG
I joined Response Crew in April of 2019. I enjoy drywall, texture and anything handyman related. I live in North Phoenix, close to my family. On the weekends I fly RC plans with my dad and the other members of the Sun Valley Fliers Field, or work on my custom motor bike.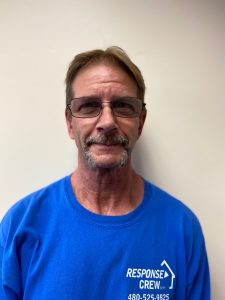 Kelly
I grew up in NY and moved to Arizona in 1995. I served in the Navy for 10 years. I enjoy doing house repairs and maintenance and have been doing so for 20 plus years. On the weekend I enjoy customizing and riding trail bikes that I weld and do the metal work myself.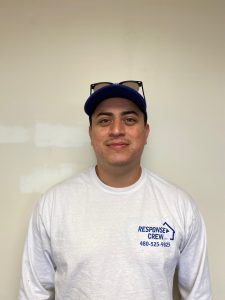 Chris
I was born and raised in Orange County. During middle school my basketball couch at the time would pay me to be his helper on side jobs where I learned all the trades. I moved to Arizona with my wife and 2 boys in 2019. We enjoy out door activities such as camping, hiking, bike riding and anything out doors.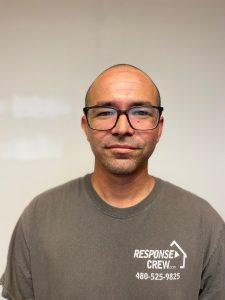 Hugo
Born in Mexico raised in California and moved to Arizona in the early 90's. I got into the trades through a friend who has a small remodeling company. He he taught me all the right stuff, how to do the work, keep the customers house clean and quality finishes. I enjoy working with my hands. On the weekends, I enjoy spending time with my fiancé and 2 kids. We go hiking, rock climbing and backpacking. I also like RC planes and aviation.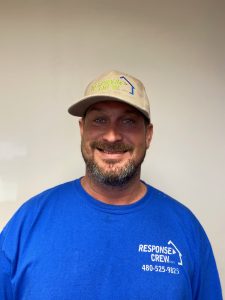 Jeremy
Native to Arizona, I traveled the country as a young adult. I played baseball in the Minors for the Florida Marlins and I currently play softball in a local league. After collage a family member got me into construction as a helper and I made my way up. I love doges , I have a therapy Bassine Retriever mix and mountain bike riding.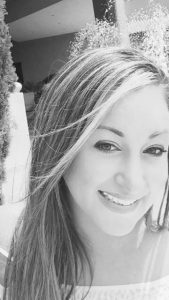 JENNIFER
Since Jennifer started with Response Crew in 2017, she has contributed to the great success of the company in regards to customer relations and quality assurance. When She is not in the office, she enjoys caring for all animals, especially her dog, Macy. Jennifer also enjoys cooking, fly fishing and anything outdoors.