About Response Crew
Response Crew Handyman is a locally owned and operated licensed handyman service. From our Scottsdale location we service the entire Phoenix valley metro. We specialize in drywall and texture, minor plumbing, minor electrical, framing and carpentry service (doors, walls, windows) .
We offer top notch customer experience, providing a 5 start service is our top priority. All of the technicians are Response Crew employees. We arrive on time in a company marked vehicle, wearing company apparel, booties, gloves and face masks as needed. Our vans are equipped to handle all types of jobs on-site at the time of service. With over 15 years of experience in the trades, Response Crew Handyman is one company you can hire to complete an array of tasks like changing a faucet, fixing a hole in the wall and installing a door. During our visit you can expect the technician to go over the project with you, review your options, estimate the time on the job and cost of material. At the end of the job we do a final walk through to ensure all of your requests were addressed and to ensure the quality of the service.
Contact Us
Phoenix / Scottsdale
8502 E Via De Ventura, Ste 140
Scottsdale, AZ 85258
480-525-9825
Tucson
4764 E Sunrise Dr #769
Tucson, AZ 85718
520-523-3338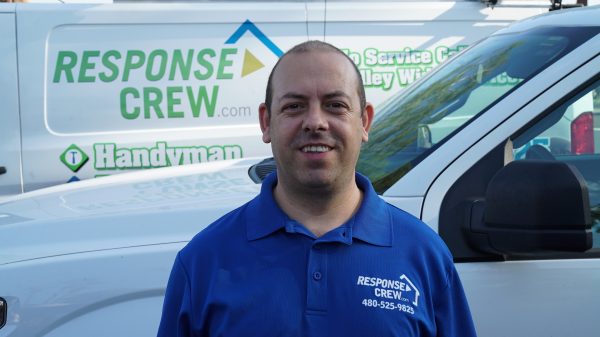 Yigal
Owner of Response Crew Handyman. Married to my amazing wife, Stephanie who is a business and life coach. We have 3 wonderful kids Liat, Taliah and Adir and live in McCormick Ranch, Scottsdale. I grew up in Israel and served in the IDF before moving to Arizona in 2003. I have a strong passion for real estate and construction. I became a registered contractor in 2007 and started my handyman service in 2014. I enjoy helping others in my community in any way I can. In 2021 I joined EOA Arizona, I participated in the Accelerator program for three years serving on the board for two years as the sponsor chair. In 2023 I joined EO Arizona and I am currently in search of a forum. EO is an organization that focuses on growing business while offering value to its community and employees. I enjoy visiting job sites, meeting customers and seeing how our techs are making an impact on our community and peoples lives.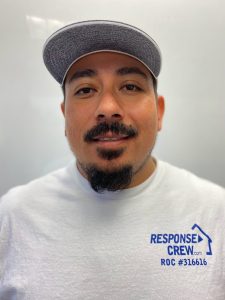 David
David immigrated to Arizona from Mexico in 1995. He worked with his uncle who taught him the trads, hanging drywall plumbing and electrical. Today David is married has 3 kids and loves playing sports with them. Soccer and Baseball are in his blood. David is also artistic and very capable with his hands. Here at Response Crew we are lucky to have him as part of our team!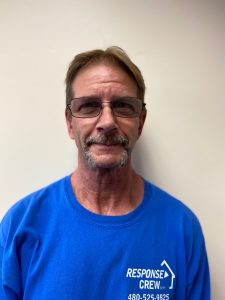 Kelly
I grew up in NY and moved to Arizona in 1995. I served in the Navy for 10 years. I enjoy doing house repairs and maintenance and have been doing so for 20 plus years. On the weekend I enjoy customizing and riding trail bikes that I weld and do the metal work myself.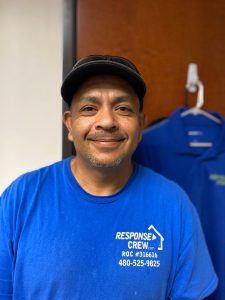 Luis
Originally from Mexico City, lived in Orange County for most of his working carrier before deciding to move to Arizona in late 2018. Married for over 30 years with 3 grown kids. Luis loves working with his head and hands. What makes him a great handyman is his personality and experience. He started off as a welder and moved to home repairs. Luis is also a car guy, his takes older cars, fixes them, sends them to a new paint job and sales them so he can start his next project.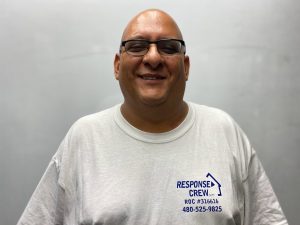 Mario
Originally from Yuma, AZ, Mario moved to the Phoenix valley in 1998. His father is a contractor and took Mario, teaching him the trades. Mario furthered his career by getting HVAC and electrical certified! He loves working, plumbing and finish work are is personal favorite and pride. Mario is a proud father of 2 kids. On weekends and time off he enjoys playing video games with them, especially Call Of Duty!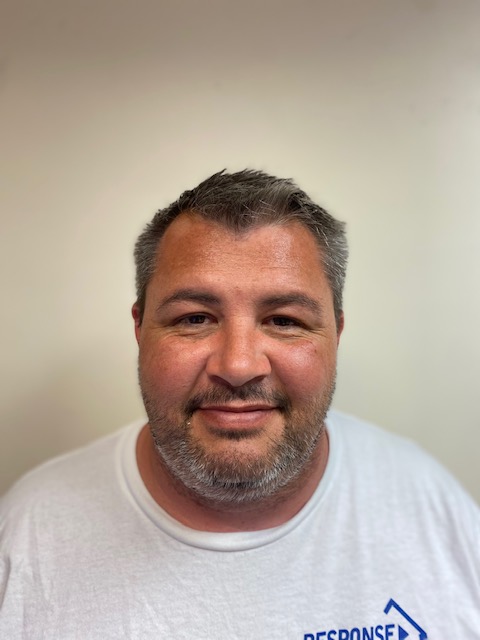 Shawn
Shawn is Arizona native, he grew up in the valley and has traveled the whole state . As a young boy he worked with his dad in the trades, doing everything from remolding to floor covering. Shawn is a family man, married with 8 kids. On the weekend he loves going camping.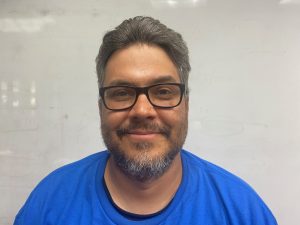 Eric
Eric is originally from El Paso, Tx. In 1999 he moved to Phoenix and began a 19 year long carrier a refrigeration company. While working Eric also did side jobs with a friend in the remolding business. Learning to master drywall, electrical, plumbing and other handyman skills. When Eric felt ready he decided to make the handyman his second carrier. Eric is happily married and has 3 kids. On the weekend he loves spending time with them in the parks or at the movies.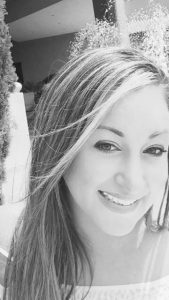 JENNIFER
Since Jennifer started with Response Crew in 2017, she has contributed to the great success of the company in regards to customer relations and quality assurance. When She is not in the office, she enjoys caring for all animals, especially her dog, Macy. Jennifer also enjoys cooking, fly fishing and anything outdoors.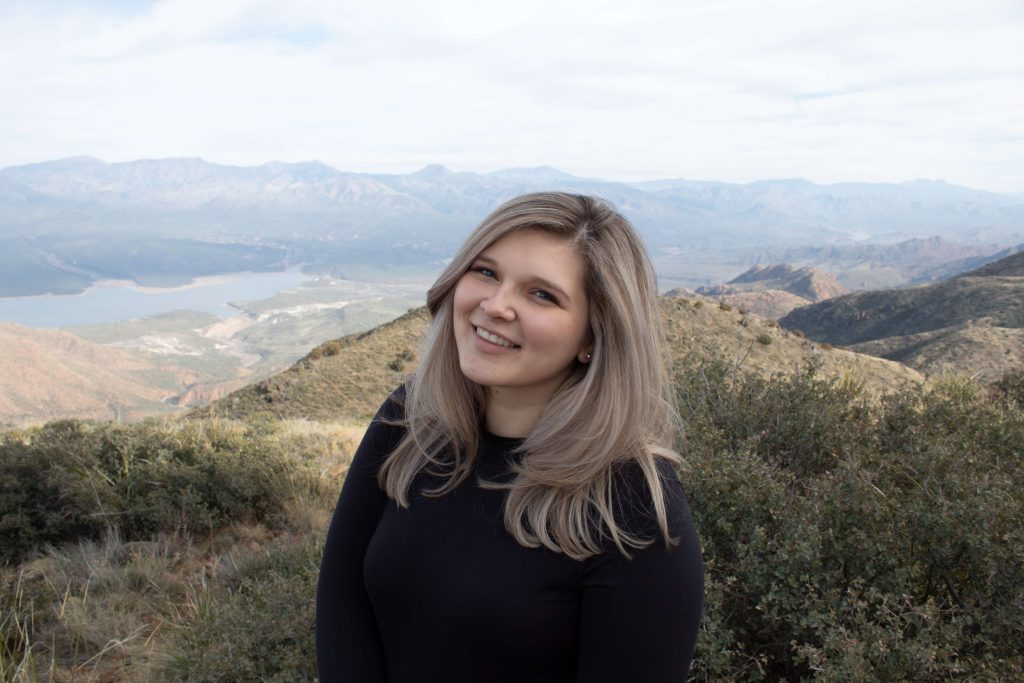 Ruth
Ruth comes to us with plenty of customer service experience after working in her family business. She has a passion for helping others and cooking. Her favorite foods to cook are straight from her Romanian heritage including many traditional Romanian desserts. On weekends she enjoys visiting Sedona or Mexico with her boyfriend.